In terms of guiding, January is usually rather quiet month for us. Most of the visitors explore the country from late February to early October.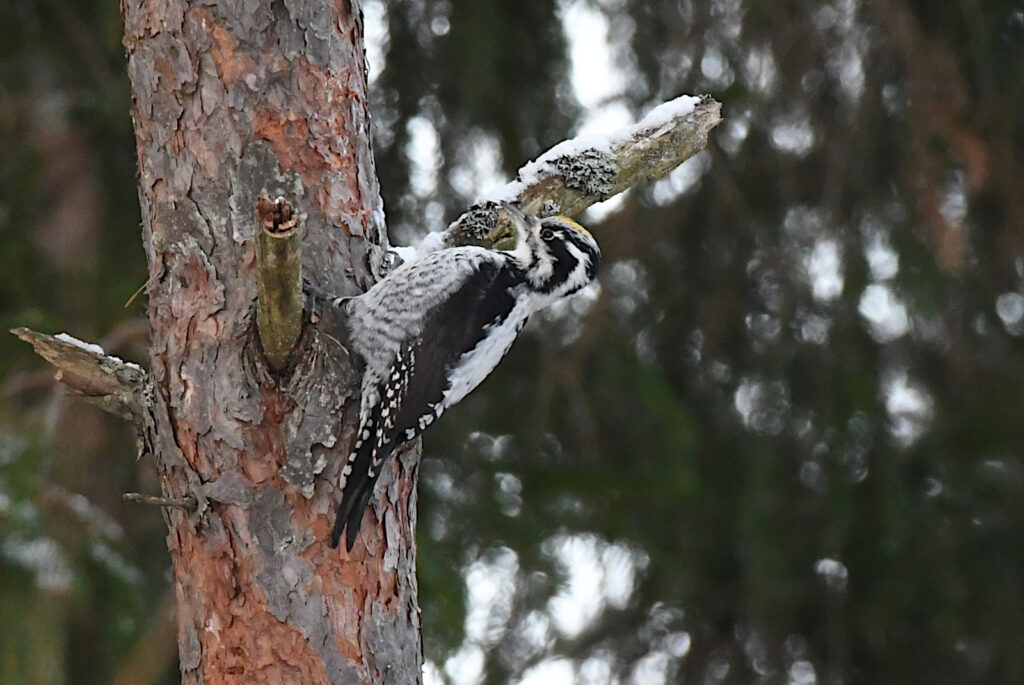 Male Three-toed Woodpecker photographed by Tarvo on our early January birding tour. It´s always the most elusive Woodpecker species.
This January we guided two trips – 3 days birding trip in Haapsalu area and 5 days Lynx trip in North Estonia.
Highlights of our birding trip included good views of the male Three-toed and White-backed Woodpecker, Middle Spotted Woodpecker, Spotted Nutcracker, flocks of Steller´s Eiders migrating (very special to see the species on the mainland), Northern Hawk Owl and two Ural Owls. Other notable records were half a dozen Great Grey Shrikes, 100+ Waxwings, around 10 White-tailed Eagles and good numbers of Long-tailed Duck and Smew. Not a bad result for a mid-winter birding tour.
In mid-January we were involved in counting wintering widfowl along the coast of Northwest Estonia. Although the focus were on the seabirds, we managed to find another Hawk Owl during the survey.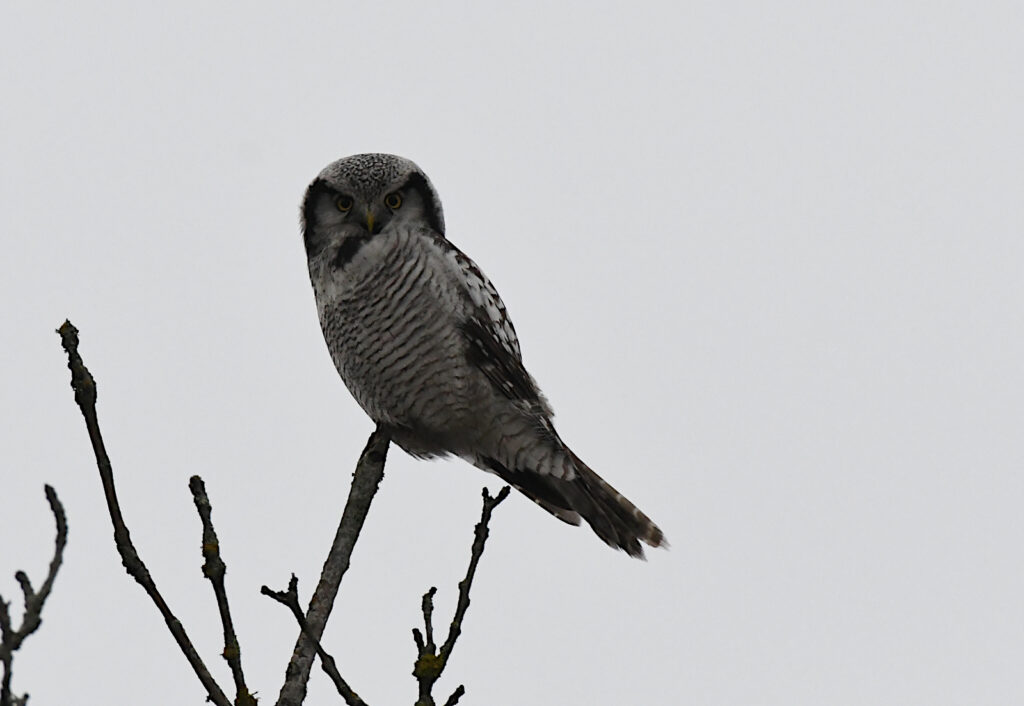 It has been quite good season for the Hawk Owls this winter. In January we found 2 birds and nearly 20 individuals has been reported this season. This photo is taken on 13th January by Tarvo Valker.
Lynx trip was even more amazing. 4 night drives produced sighting each night! Amazing result considering that Eurasian Lynx is one of the hardest to see mammals in Europe. We managed to see 5 Lynxes – female with two cubs plus two single males. Often we had prolonged scope views.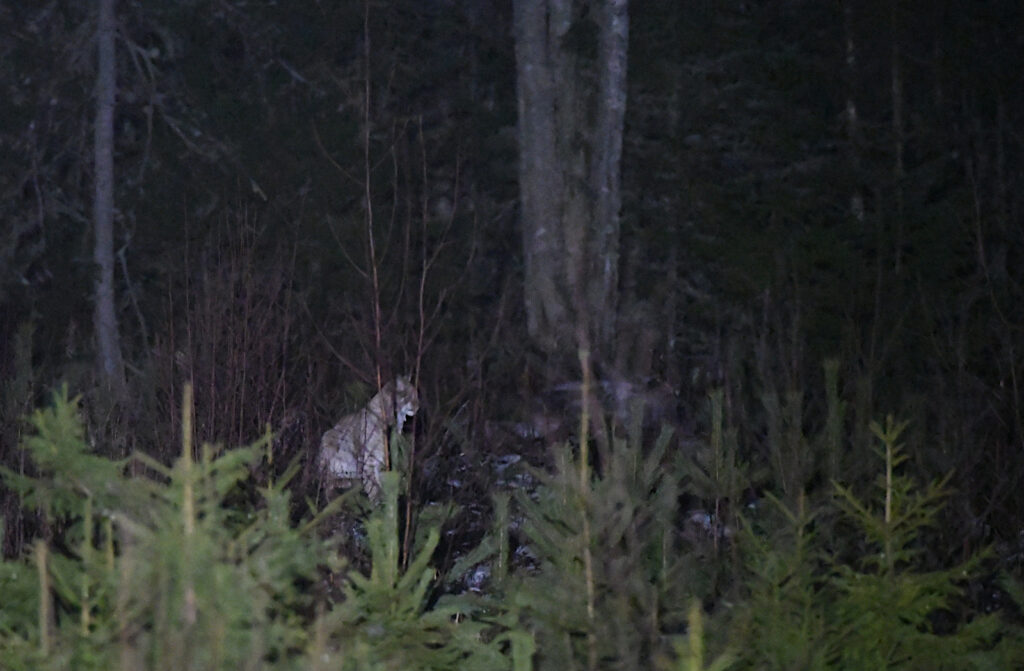 6 Lynxes in 4 nights during our Lynx trip in mid-January. Another very successful Lynx mission accomplished.
Beside Lynx, we had good birding also – good views of the male Capercaillie, Hazel Hen, Pygmy Owl, several Ural Owls, White-backed Woodpecker, 2cy Goshawk, andJack Snipe to highlight some.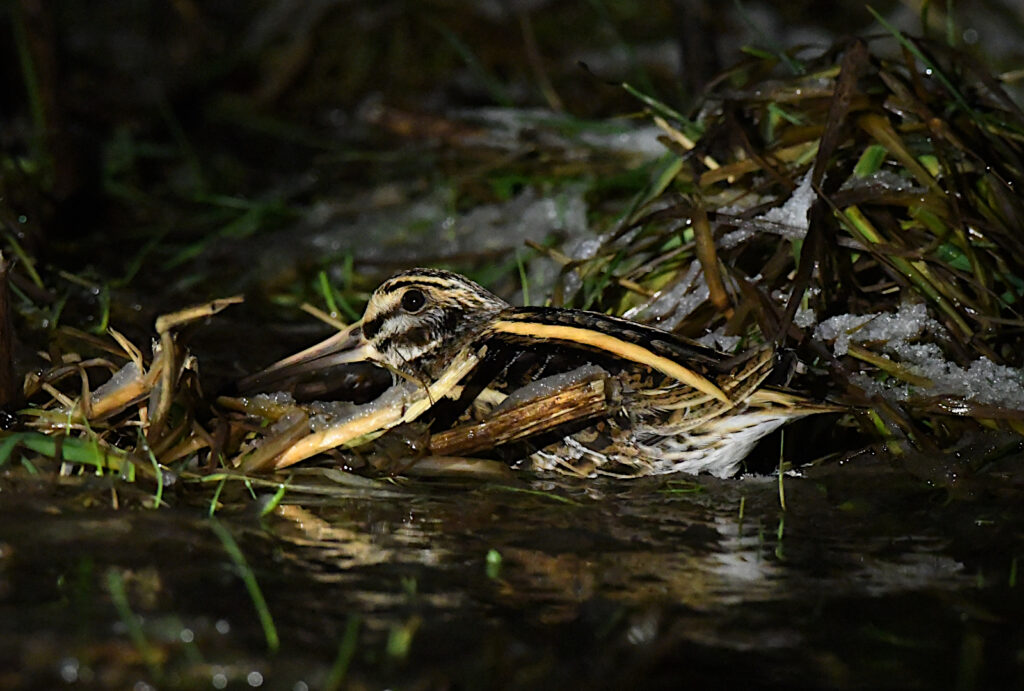 Amazing encounter of the Jack Snipe on our Lynx trip in January.
We still have few places available for this spring and happy to take 2-3 more private groups. So take a look at birding tours menu and feel free to contact us for futher questions.